Professional Live Sound Reinforcement
Let us worry about your sound, you worry about performing.
Professional live sound, we bring mics cables and PA, or we can supply only the PA and you can use your own micprophones.
We have the ability to record your performance live for a fee and give you the wav files so you can take them to get mixed.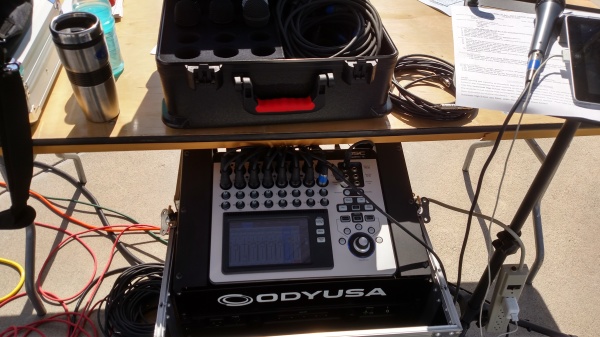 We have the right gear for your needs
Arts Festivals
Street Fairs
Back yard performances
Dance recitals
Solo acts
Coffee Shops
Small venue engineering
All San Diego county
Live recordings

We come to you with professional equipment and attitude. We will accomodate your needs.

Both Digital and Analog systems with independant monitoring ( up to 6 sends digital and 4 analog)
Competitive prices and reliable friendly attention, we also can provide background music during your breaks.